Ultrasonic vibrating sieve
Ultrasonic vibrating sieve makes processed material do traditional three dimensional vibrations, and at the same time it adds another vibrating (mechanical waves) of low-amplitude and high-vibration frequency to achieve good screening result for sieving super-fine processed materials.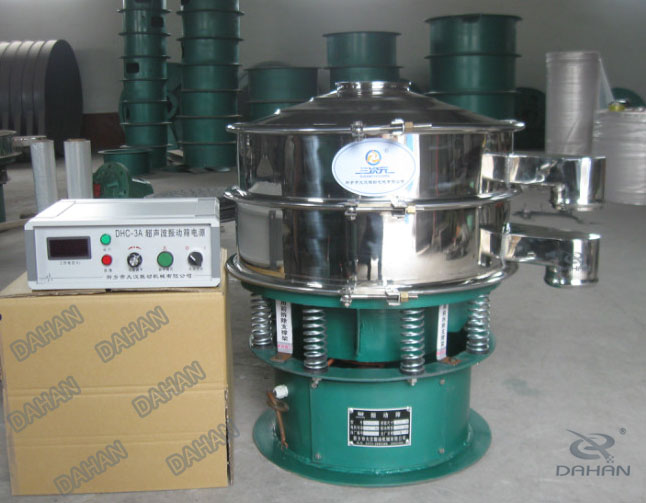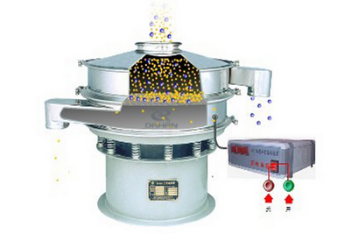 DHC-3A ultrasonic vibrating sieve is 220 v,50 hz power into high frequency electric energy of 38 KHZ,input ultrasonic transducer,turning it into 38 KHZ mechanical vibration,so as to achieve efficient screening and purpose of the cleaning network,makes the ultra micro powder screening for easy.The processed materials do three dimensional vibration, at the same time add Ultrasonic vibration of high frequency and small amplitude.
According to the number of layers
:

According to the material of the machine.

Machine pictures: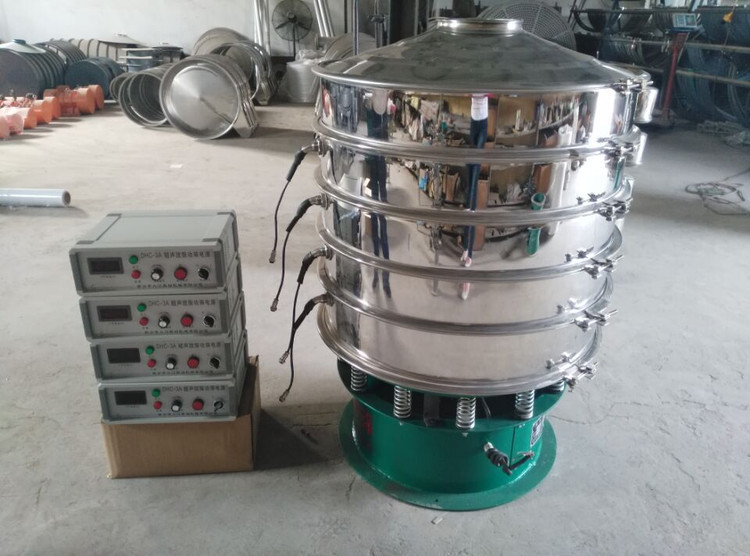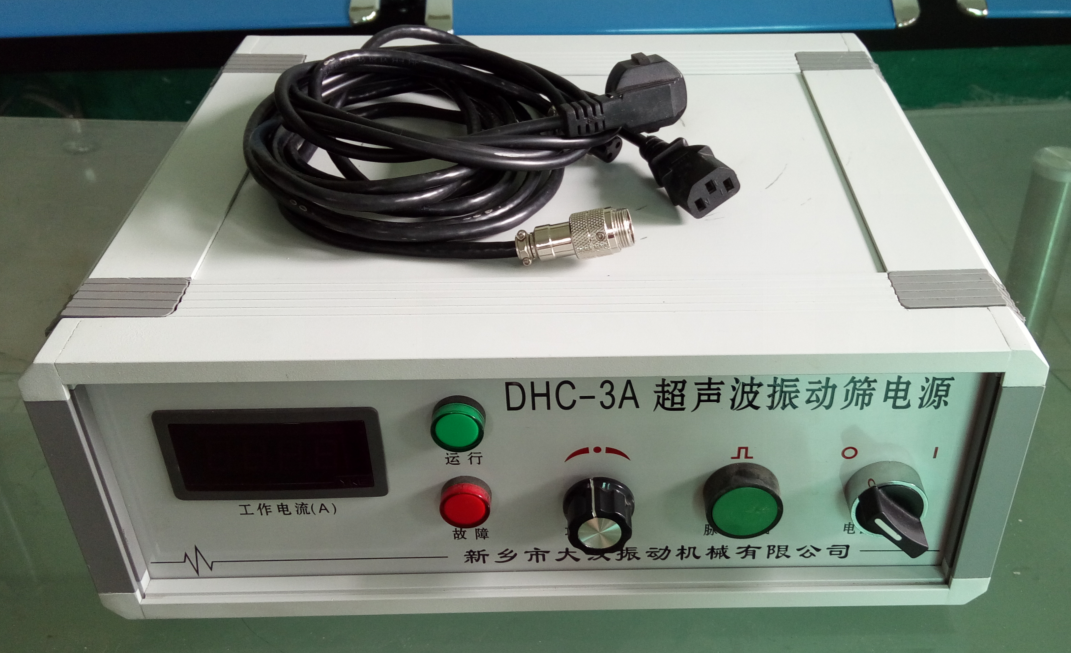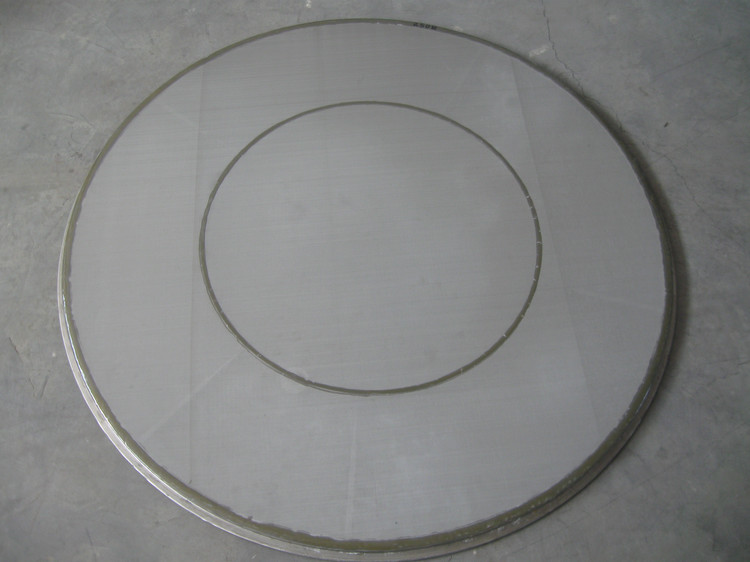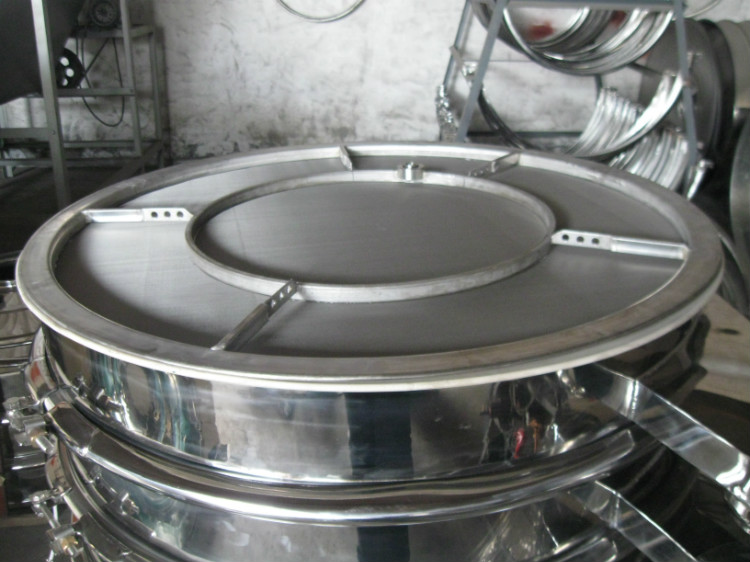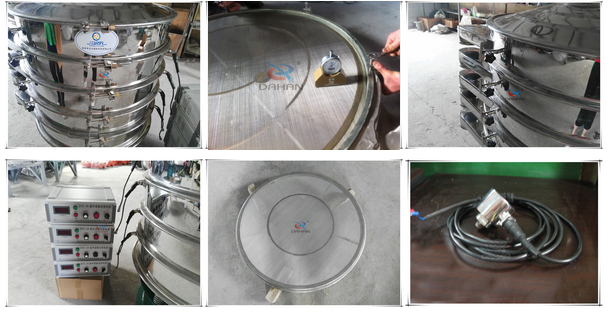 Testing and Running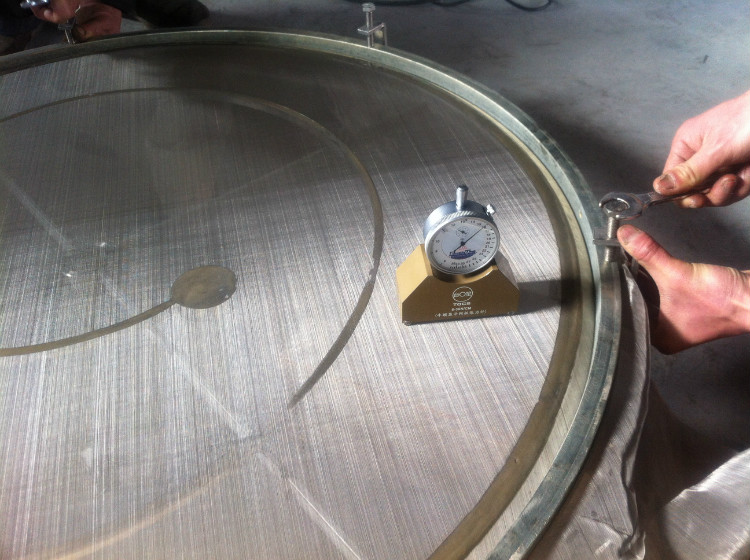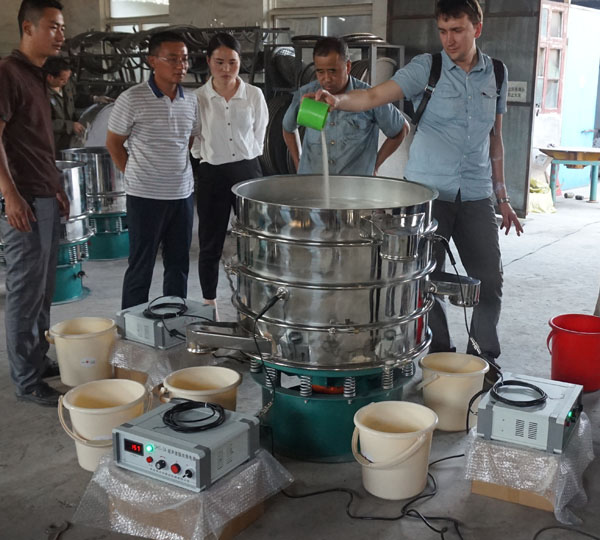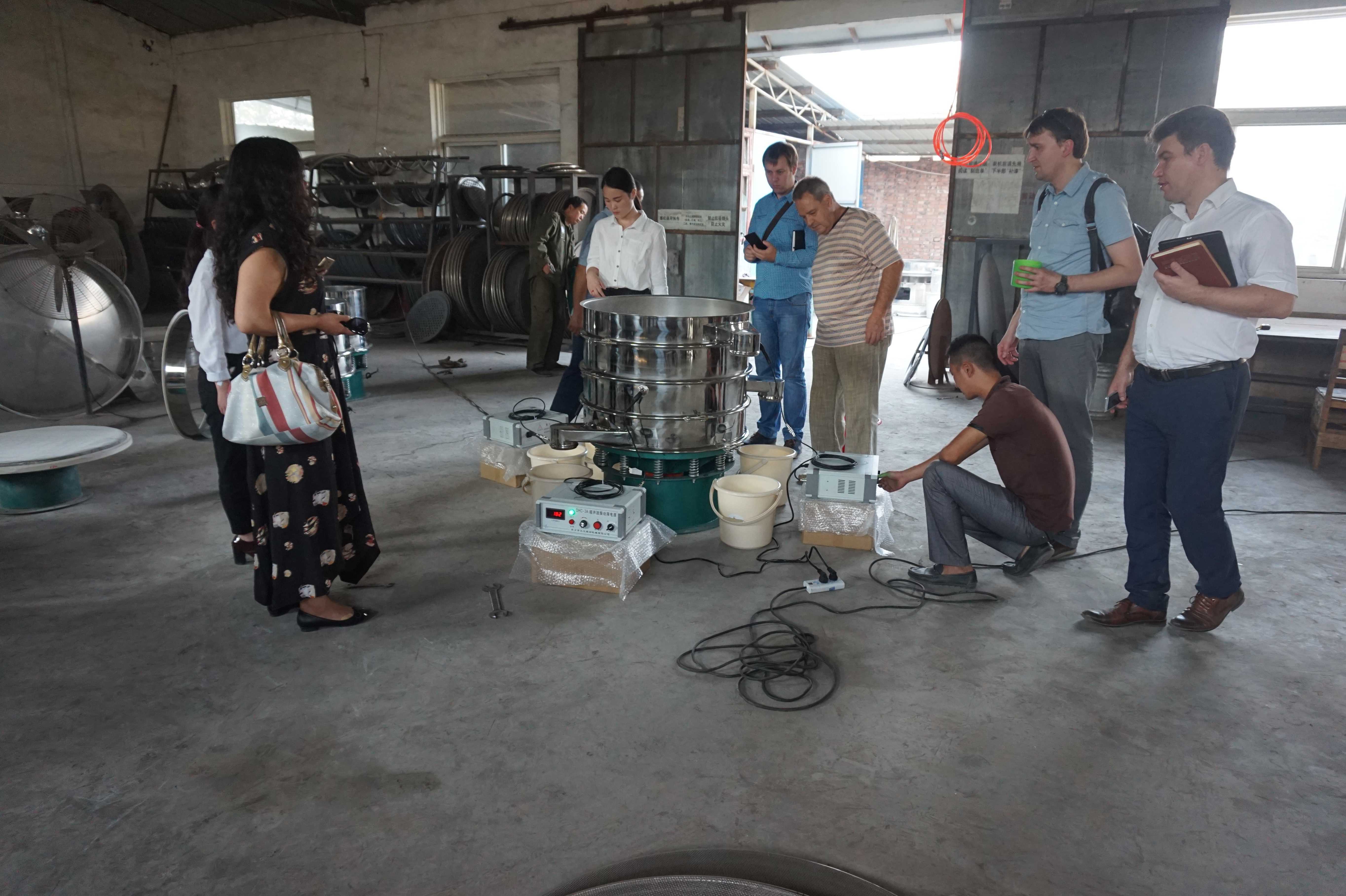 Characteristics of the ultrasonic vibration sieve
Improve the density of the powder level in gravity settling down (powder and net Kouqing contact) slip effect, improve the high-density metal retention or wedged in the net mouth, improve adhesion effect with electrostatic powder, thereby improving screening efficiency and screening quality. By sieving through rate means, in general, increased by 50% -400% higher than ordinary vibration sieve.
1. Reduce or do not produce clear net time;
2. Does not produce secondary contamination, etc. of the pachinko powder;
3. Holding the mesh size, stability screening accuracy;
4. Decomposition adhesion substances, reducing sieve material;
5. Reduce the number of screening.
Technical parameters:
The biggest ultrasonic power output:200W
Output rated voltage:900V
Maximum Output Current:1A(limiting current)
Fuse:100-120V: 2*2.5A slo blo 200-240V: 2*1.25A slo blo
Protection class:IP65
Pollution degree:2
Environment temperature:-10-35°C

Dimension of machine parts: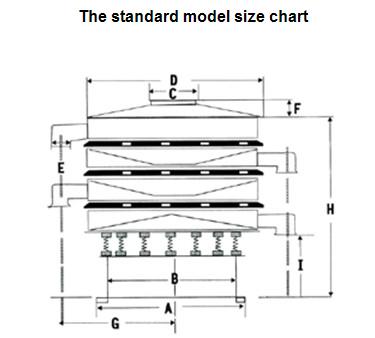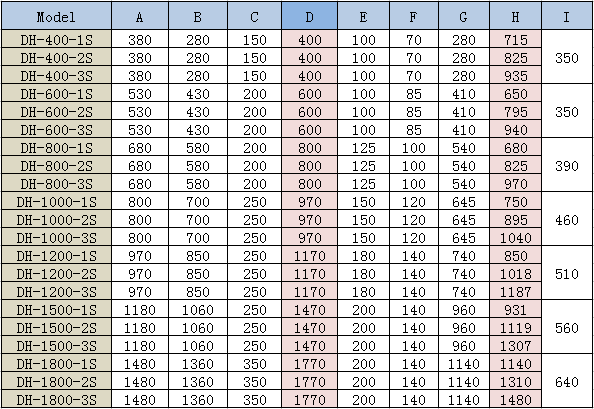 As a reference,you can select the machine by yourself
.Do you have a idea about the model of the machine?If that,what is the model? If not,our engineer can recommand the most suitable machine.you need to offer these information for us as follows:
1.The material of the sieving machine
a.all 304 stainless steel
b.contact part with 304 stainless steel,base with carbon steel
3.the capacity you want to get.
4.Other special request.
Certification:


Our factory: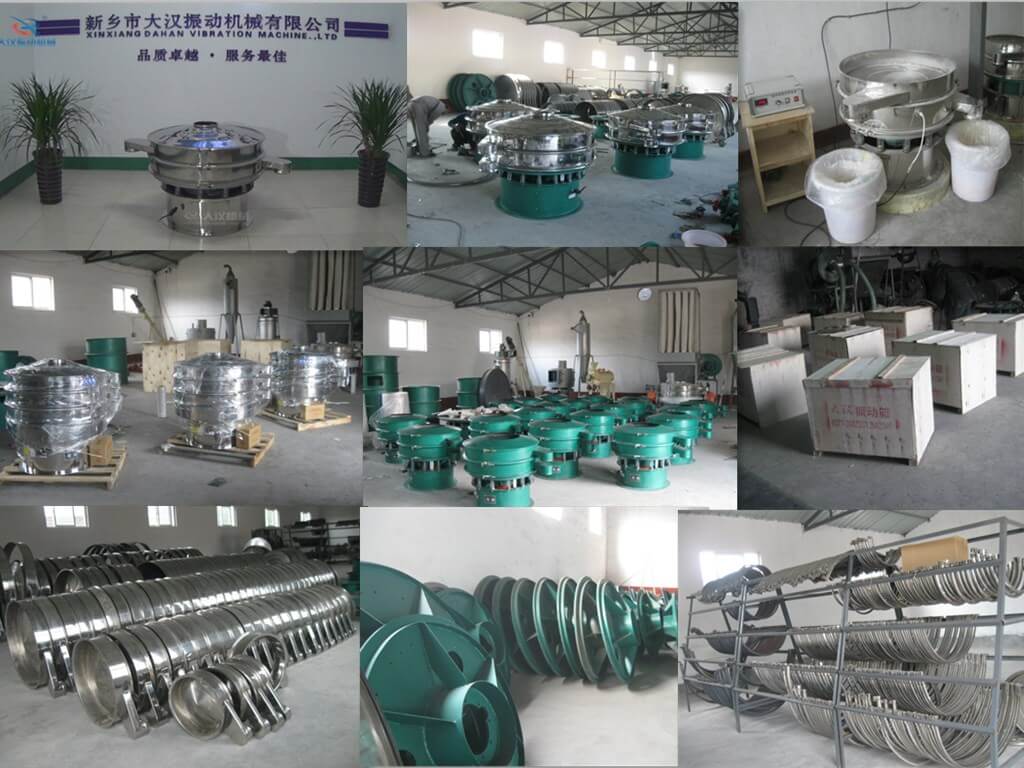 You can contact me through these ways to get all information of the machine.
Becky Yang
【Sales Manager】
E-mail:dhsales01@xxdahan.com
Mobile/WhatsApp/Wechat:0086-18738378118
Xinxiang Dahan vibrating machinery Co.,Ltd
Address:1000 West of Forest Park,Yanjin County,Xinxiang City,Henan Province,China.
If you place a order,we will arrange the
delivery in 5 workingdays
after receiving your payment!