Mobile silo vibration sieve
Mobile

vibration sieve is

known as

vibration sieve

silo

machine, m
ounted at the bottom of the universal wheel, it can rotate 360 degrees to move,
Mainly used in screening venues environment are
not fixed
, making it easy for users to move and meet different sites work needs.
By adjusting the bunker in the butterfly valve to control the flow of the material into the vibrating screen, then come into
screening operations.
Features
of this product
is intermittent
feeding.
Workers
do not have
continuous
feed
,
save labor,
size of the flow
control
valve
can
improve screening
accuracy.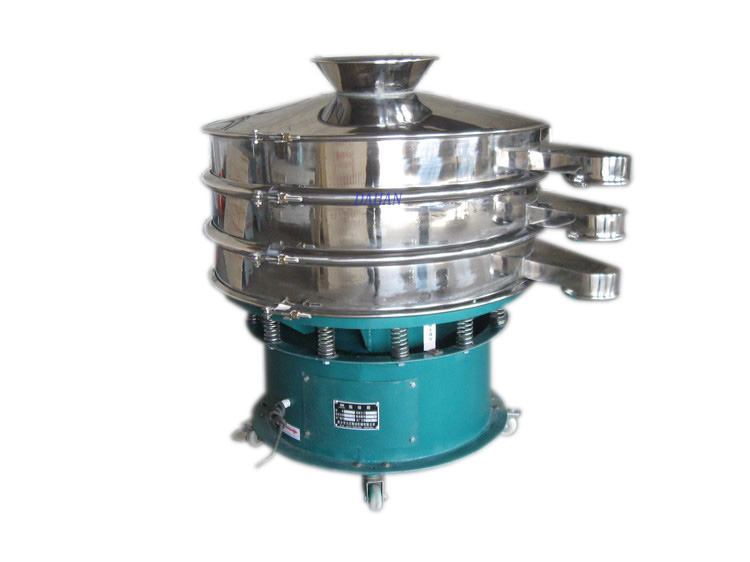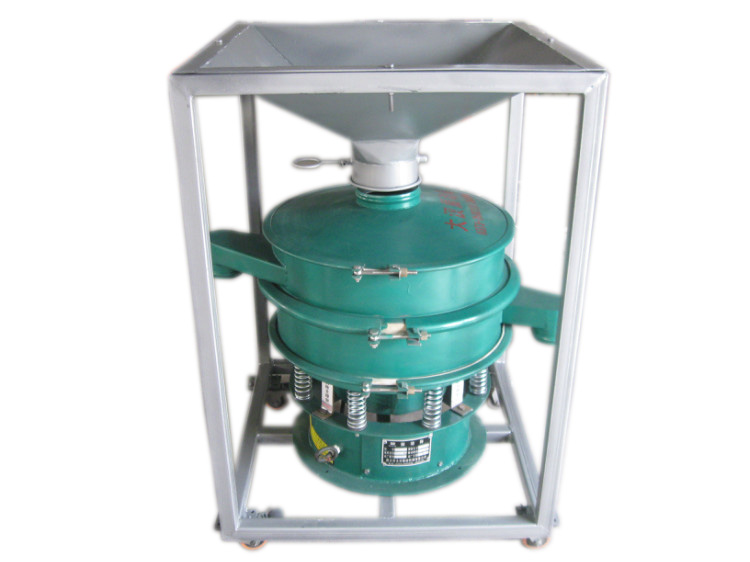 Mechanical installation and adjustment
1. There should be a stabilized base for equipment. When the equipment is installed on the ground or cement, it need not install bottom screw. When the equipment install on steel structure frame, screws should be fixed on the steel structure frame, and the steel structure should have a certain thickness.
2.Before the equipment is shipped from factory, it has installed screen,customers can change screen by yourselives during the using.
3. Before starting, customers should first check degree of fastening bolt and whether mouth position connect with stock receiver. Observe whether vibration motor can move and check whether each layer sieve is fastened.
4. Before the vibration sieve access electrical control panel, firstly, check the electrical control panel. After line connected, observe whether vibration motor rotation direction is clockwise. Wether pperation is normal and there is no noise.
5. Adjusting vibrating motor
phase
angle t
o fit all kinds of material screening.
Selection and parameters:
Model

Power
(kw)

Sieve
Diameter
(mm)
Granularity
(mm)
Volage
(v)
RPM
(r/min)
Capacity
(kg/h)
DH-400
1S
0.18
350
<10
380
1440
100
2S
3S
DH-600
1S
0.25
550
<10
1440
500
2S
3S
DH-800
1S
0.55
750
<10
1440
800
2S
3S
DH-1000
1S
0.75
920
<10
1440
1400
2S
3S
DH-1200
1S
1.1
1120
<10
1440
2100
2S
3S
DH-1500
1S
1.5
1420
<10
1440
2600
2S
3S
DH-1800
1S
2.2
1720
<10
1440
3300
2S
3S
You can contact me through these ways to get all information of the machine.
Becky Yang
【Sales Manager】
E-mail:dhsales01@xxdahan.com
Mobile/WhatsApp/Wechat:0086-18738378118
Xinxiang Dahan vibrating machinery Co.,Ltd
Address:1000 West of Forest Park,Yanjin County,Xinxiang City,Henan Province,China.
If you place a order,we will arrange the
delivery in 5 workingdays
after receiving your payment!