Hydrochloric acid is used as a chemical raw material in many industries. Hydrochloric acid is highly corrosive. It can be corroded by ordinary carbon steel or stainless steel, which affects the quality of hydrochloric acid. Then, when sieving hydrochloric acid, what kind of vibrating screening equipment is generally required?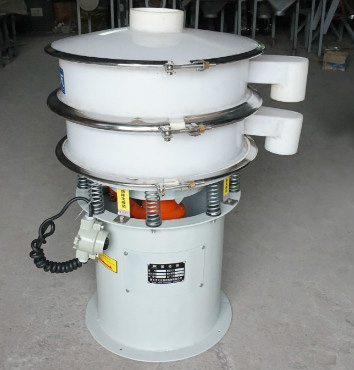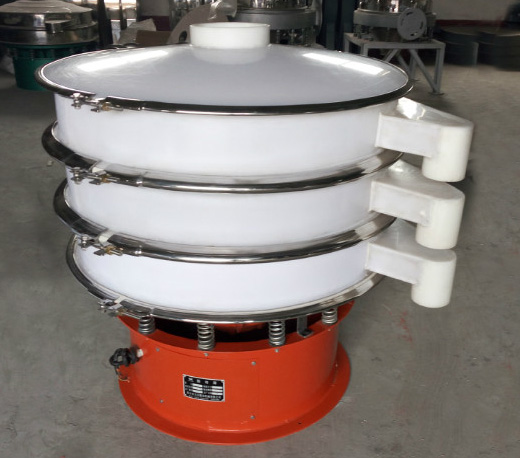 The plastic anti-corrosion vibrating screen is a vertical vibrating motor as the vibration source. The screen and the contact part with hydrochloric acid are made of plastic material. After the hydrochloric acid is poured into the screen, it is subjected to the exciting force of the motor. According to the screen mesh and hydrochloric acid. The difference in material size, hydrochloric acid smaller than the size of the mesh, quickly enters the lower layer, which is larger than the impurities in the hydrochloric acid of the mesh, and the material remaining on the sieve surface is discharged from the upper discharge port, and finally the screening process of the entire hydrochloric acid is completed.

If you are interested in plastic vibrating screen, please let me know at any time.
Now we have a preferential policy of our new order for our new and regular client:
All order before Spring festival will offer USD 50~500 discount according to different amount of order, At the same time, you will get our new year gift(spare parts) with the goods.You just finish the advance payment before January,31. You can get this discount.
hoping that we can have a chance to cooperate with you.
Becky Yang【Sales Manager】
E-mail:dhsales01@xxdahan.com
Mobile/WhatsApp/Wechat:0086-18738378118
Xinxiang Dahan vibrating machinery Co.,Ltd
Address:1000 West of Forest Park,Yanjin County,Xinxiang City,Henan Province,China.