Vibrating sieve is a high precision powder screening equipment, its low noise, high efficiency, quick changing sieve only 3-5 minutes, fully enclosed structure, suitable for screening grain, flour, mucus and other materials filter. The following describes the method of replacing the screen:
1. Loosen the sieve bundle screw that needs to be replaced with the screen, remove the upper frame, open the sealant ring, remove the pressure mesh strip, and remove the screen.
2. then the new screen is laid on the mother network, installed on the pressure screen, and the surrounding is flat (avoid too tight) to leave a centimeter along the pressure screen.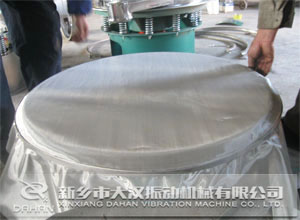 3. Reserve 2 cm of excess fine mesh around the screen frame, and cut off all the rest.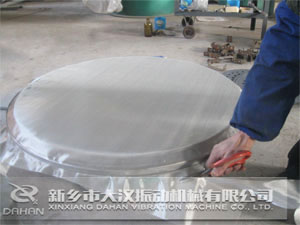 4. Pack the seal.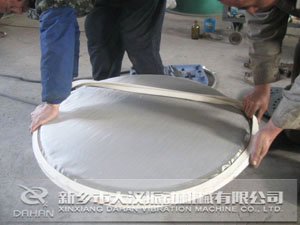 5. Put the upper frame back in place, put the bundle ring back on the sieve grid, evenly tap the circumference of the bundle ring with a soft hammer, and tighten the bundle ring copper nut.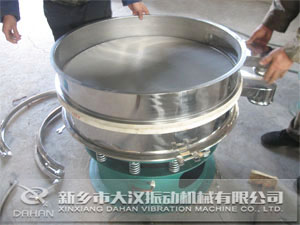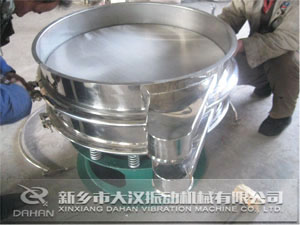 6. If the grid and the punching plate are removed during the network changing process, it must be noted that the punching plate must be embedded in the groove on the bottom surface of the grid.
If you are interested in our machine , please let me know at any time. hoping that we can have a chance to cooperate with you.
Becky Yang
【Sales Manager】
E-mail:dhsales01@xxdahan.com
Mobile/WhatsApp/Wechat:0086-18738378118
Xinxiang Dahan vibrating machinery Co.,Ltd
Address:1000 West of Forest Park,Yanjin County,Xinxiang City,Henan Province,China.