Vibrating sieve with screw feeder:
The vibrating sieve with screw conveyor is for your work more easily,The larger model vibrating sieve have certain height,and putting the material a little difficult,and you can select the screw feeder to help feed the material.
To use the vibrating sieve with screw feeder simultaneously have these advantages:
1,can avoid the artificial feeding material.avoid the workers to work persistently.
2,can achieve to feed the material equably to improve the screening efficiency.
If you need it,you can tell me,and our engineer will design the best project for you and offer most favorable.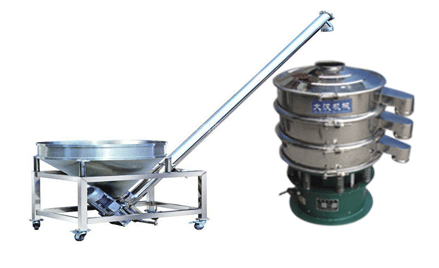 And you can also select the machine by yourself reference these information as follows.
Description of vibrating sieve:
Vibrating sieve is designed as a high-precision screening machinery. The power plant is composed of vertical motor,and eccentric weight installed at two ends.We can produce horizontal, vertical, inclined motions by adjusting the upper and lower eccentric weight.We have standard vibrating sieve machine and we can design machine as client's request,such as inlet hopper,inspection window,valve to control matering outflow and other requests.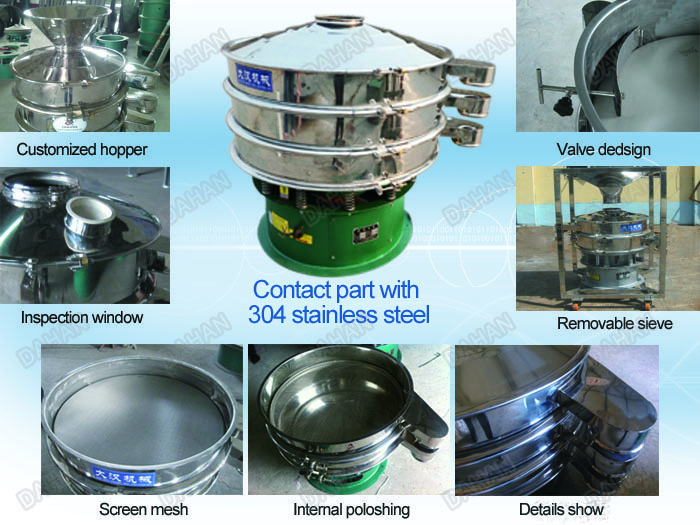 Screw feeder:
Screw feeder uses revolving screw to move the conveyer material in fixed casing, the bearings of head and tail are moved to shell, hanger bearing adopts sleeve bearing, which have dustproof sealing device, bearing bush usually adopts powder metallurgy,convey concrete adopts felt bushing, hanger shaft and screw shaft are connected by slider.we can according to your request to select and design the feeder to meet your request.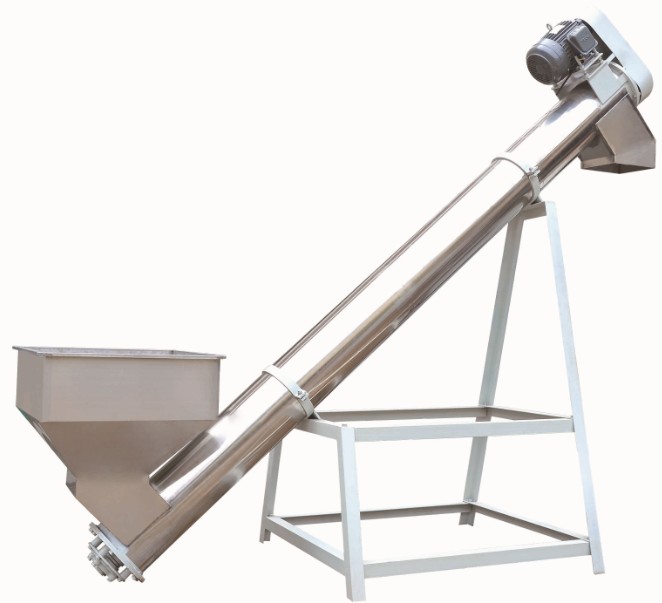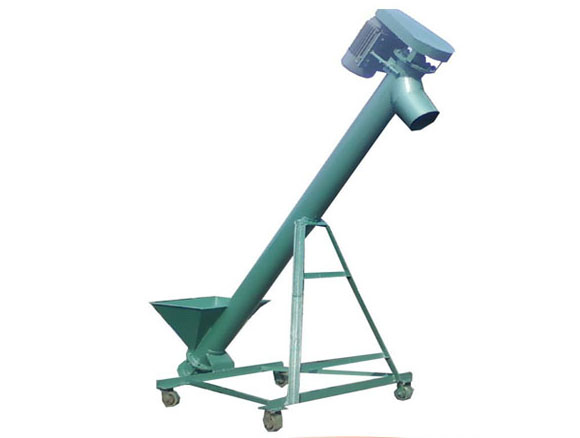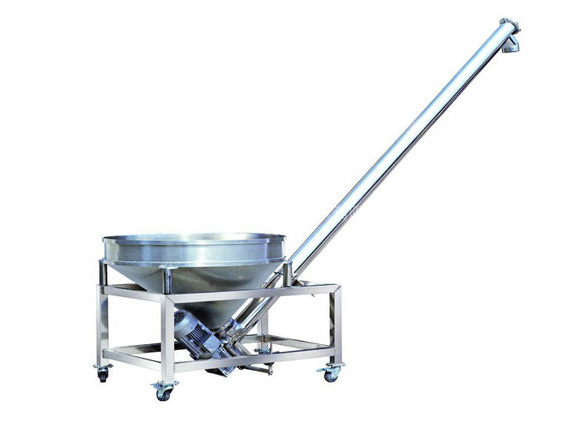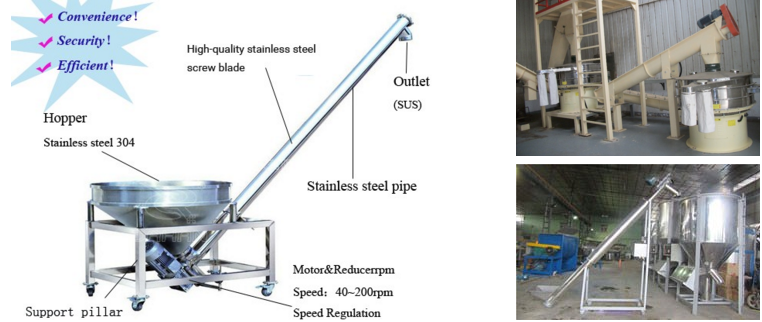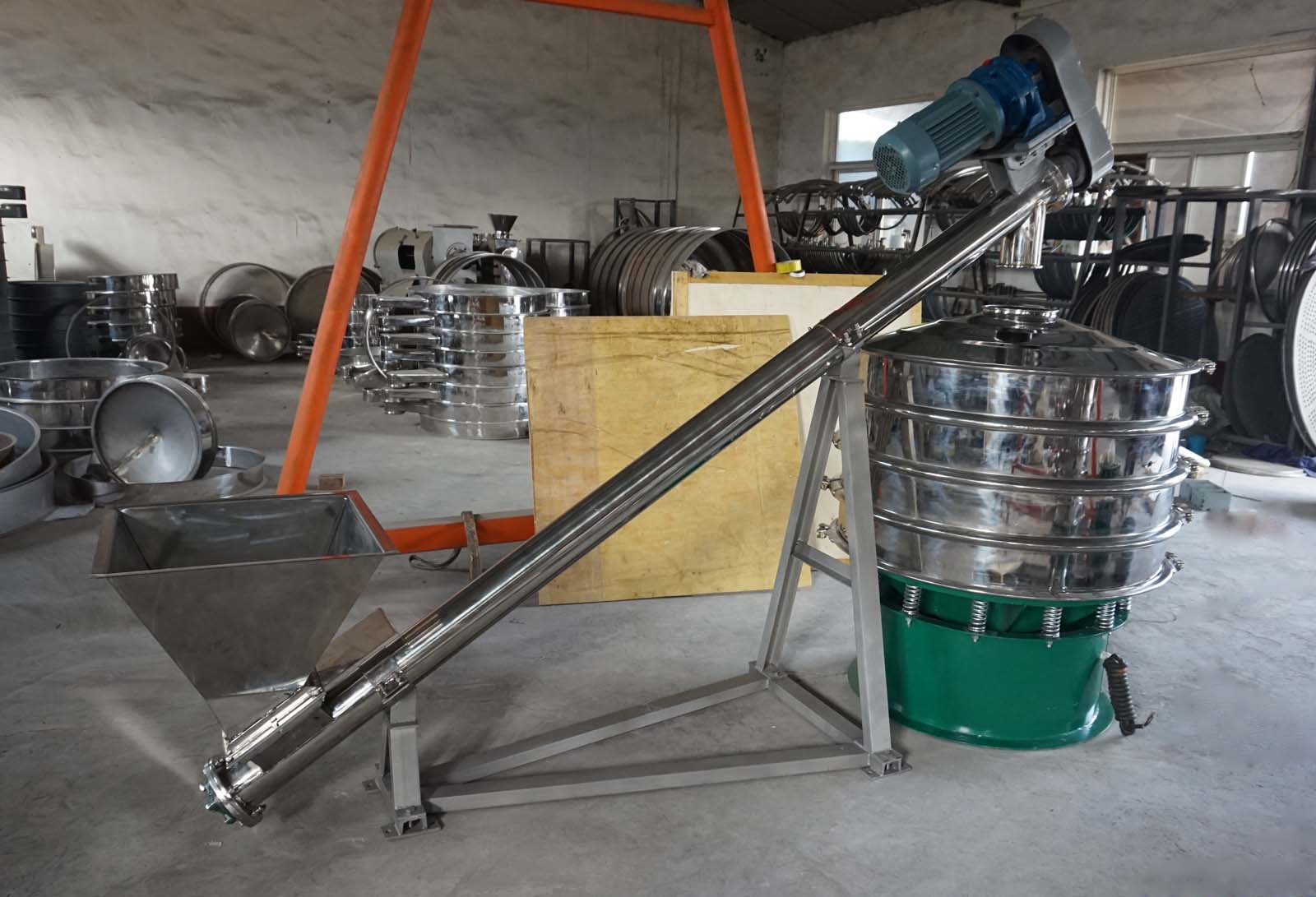 Note:
The voltage and power in the table can be customized according to your request to adapt your machine working environment.
The capacity in the table is tested in the following cases:the name of raw material is sand with 4 mesh screen.If you want to know specific capacity,please tell us your material and its property.
You can contact me through these ways to get all information of the machine.
E-mail:dhsales01@xxdahan.com
Mobile / WhatsApp /
Wechat
:0086-18738378118
If you place a order,we will arrange the
delivery in 5 workingdays
after receiving your payment!