Test sieve machine description
DH-300T Test sieve machine developed by Xinxiang Dahan Vibrating Machinery Co., LTD, is a regular automatic shutdown, guarantee the test repeatability and fully functional operation simple mechanical analysis apparatus. Can be a kind of granular material precision at the same time to separate 2~8 period of particles. Can be used for slurry fineness and content of impurities of the analysis,the noise is small,light weight,the platform operation without fixed.Test sieve is a simply analysis instrument of particle, it can be used for content powder and slurry material. It has low noise, light weight, widely used in the geological, chemical, cement, pharmaceutical, food, etc. industry research laboratory.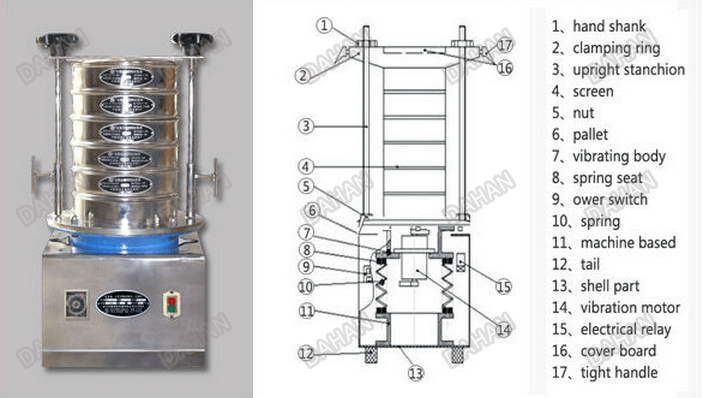 Basic parameters
You can also select the machine according to your request referancing this parameter: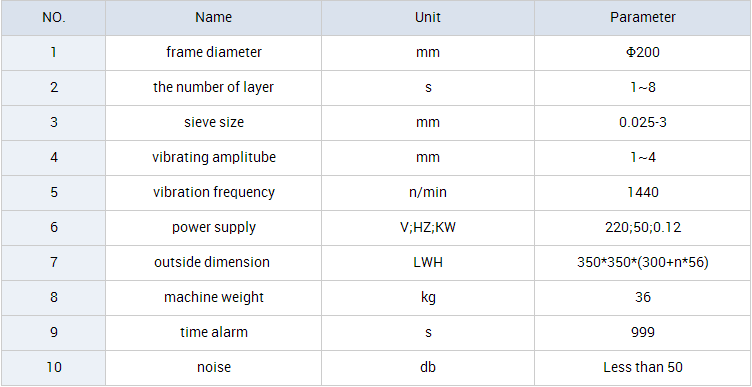 Note:
The voltage and power in the table can be customized according to your request to adapt your machine working environment.
Test sieve and screen machine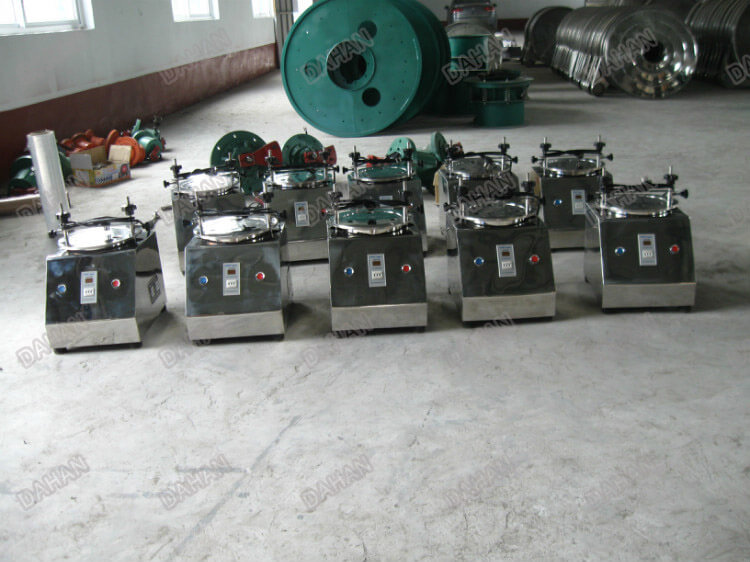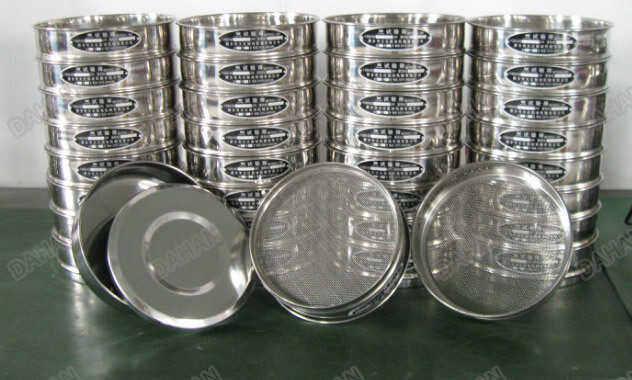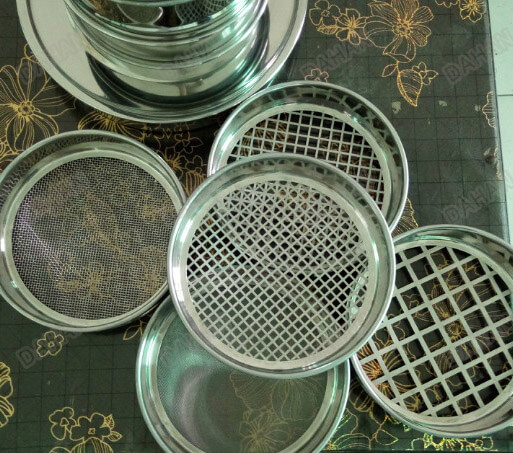 DH-300T operating steps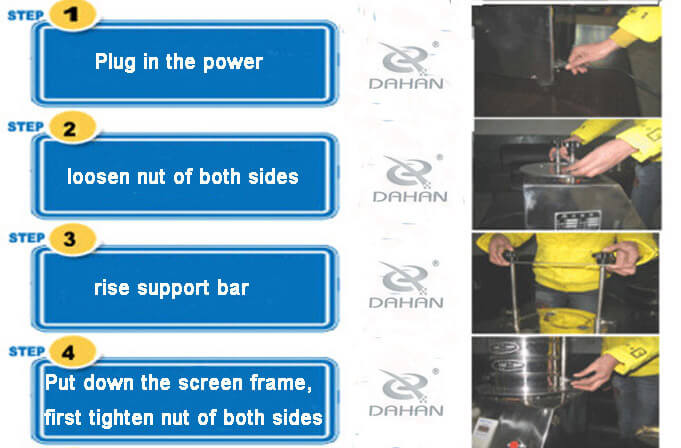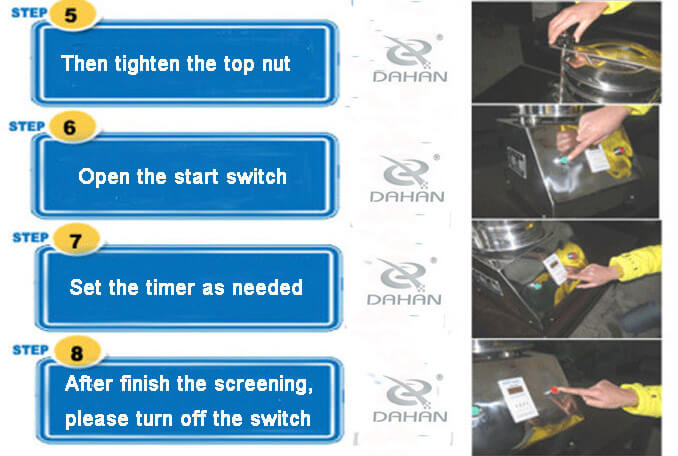 1) Auto power -off, simple operation.
2) Light weight, small size, low noise, easy moving.
3) Time setting makes sure the accuracy of testing data.
Method of using.
1, According to need to adjust the time. Time relay for the first two minutes, two seconds. Adjust the time relay readings to take time.
2, The test screen frame into the device, tighten the nut, you can boot.
3, If the vibration amplitude adjustment, you can add exciting block M8 bolts on the motor inside the device, adjusting the M8 bolt length, available in different exciting force.


Packing and Delivery:




You can contact me through these ways to get all information of the machine.
E-mail: dhsales01@xxdahan.com
WhatsApp: 0086-18738378118
Wechat: xxdhzds111 QQ:2377701731
Xinxiang Dahan vibrating machinery Co.,Ltd
Address:1000 West of Forest Park,Yanjin County,Xinxiang City,Henan Province,China.
If you place a order,we will arrange the
delivery in 3 workingdays
after receiving your payment!